Customizable Promotional Display N' Play Games

T

he Display & Play is a sturdy, attractive activity board that is efficient for showcasing flat items and ideal for playing a variety of group games. Easy to mount on a wall or set up with the attached metal stand, the Display & Play is convenient to transport and store.

Showcasing with the Display & Play is simple; just set it up and insert items into the 15 clear pockets. Great showcase for trade shows, banks, radio events, parties, classrooms, information tables, trivia night, photos, ads, coupons & more!

Create your own inserts & customize your graphics (software templates included). No assembly required.


Toll Free: 800-573-3111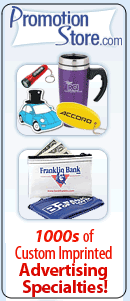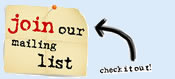 DISPLAY N' PLAY Floor Stand / Table Top Model

in Black

Item # CJPYB-GRQPG

Easy to customize, set up and play, the Display N' Play is perfect for your next trade show, marketing event, school activity, party, trivia night, and more. This versatile game center has dozens of entertaining and educational uses. It is also a convenient showcase for photos, articles, ads, schedules, coupons, memos and collectibles. No assembly required.

The Display N' Play Floor Stand/Table Top Model Features:

DURABLE MANUFACTURING
NO ASSEMBLY necessary. Just take it out of the box and play!
EASY CUSTOMIZATION Template CD provided with purchase.


PRODUCT WEIGHT:

11.5 lbs.

PRODUCT DIMENSIONS:

33 "W x 43.5 "H x 1.25 "D.

SHIPS

within 2-3 Working Days.
Made in USA. Recyclable.
DISPLAY N' PLAY Wall Mount Model

in Black

Item # SJPVC-GRQQL

Easy to customize, set up and play, the Display N' Play is perfect for your next trade show, marketing event, school activity, party, trivia night, and more. This versatile game center has dozens of entertaining and educational uses. It is also a convenient showcase for photos, articles, ads, schedules, coupons, memos and collectibles. Easy to mount on a wall or set up with the attached metal stand.

The Display N' Play Wall Mount Model Features:

DURABLE MANUFACTURING Made of tough ABS plastic
EASY INSTALLATION With screws and plastic screw anchors
EASY CUSTOMIZATION Customize trivia slots with easy-to-use templates.
Templates created in MS Word and Adobe Illustrator.
PRODUCT WEIGHT : 12.5 lbs.
PRODUCT DIMENSIONS : 33"W X 43.5" H X 20" D
TITLE POCKET : 14" Wide
MADE IN : USA